Westport
New life in old places

A little about
Westport
Westport, Kansas City's original entertainment district, boasts a rich history as the oldest established community in Kansas City. More than 150 years ago, Westport marked the passage into the Western Frontier and set the foundation for what it is today; a thriving shopping and entertainment district. Westport is a fusion of local eateries, fashionable boutiques and hot night-spots compounded with remnants of the neighborhood's historic past.
The history of
Westport
Westport was first settled by Reverend Isaac McCoy and his family in 1831. It was located approximately 3 miles due south of the present day location of downtown, Kansas City, Missouri. It was platted three years later, and formally incorporated in February 1857. Isaac's son John Calvin McCoy is generally considered the "father of Kansas City" after he formally founded the town and then got his supplies from a rocky point on the Missouri River between Grand and Main Street that became known as "Westport's Landing." When the landing became popular young McCoy and other residents banded together to form the "Town of Kansas" company to buy the land. Westport's Indian trade extended to the Great Plains and Rocky Mountains.
Businesses in
Westport
Here is a collection of Westport businesses. Clicking on the thumbnail image, or the blue "View Member" will take you to that businesses page. We've included some jump links so that you can easily navigate to different categories of businesses. Those, can be found directly below as icons. Or, there is a list of categories in the menu bar.
The Westport Saloon
Bar / Lounge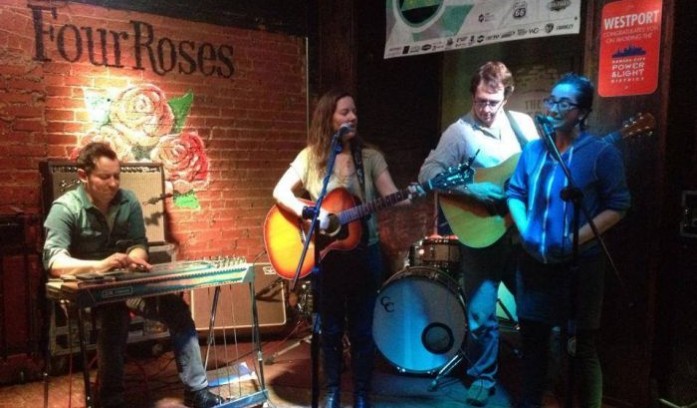 An American Roots Venue with plenty of Whiskey and Charm