River Market
Multi-cultural fresh and unique

A little about
River Market
he River Market today is a vigorous and exciting neighborhood. The large riverfront warehouses have become increasingly developed into residential lofts, restaurants, bars, shops, cafes, and ethnic markets. Several firms have recently relocated into the district, including Populous, one of the world's leading sports architecture firms. Major attractions to the River Market include the City Market and the Arabia Steamboat Museum. The City Market's Farmers' Market is the largest farmers' market in the region bringing "Farm to Table" right to the heart of the city with fresh produce and goods on Saturday and Sunday. The Arabia Steamboat Museum displays thousands of artifacts from a steamboat and its cargo that sunk nearby in 1856 and was recovered in 1987-88. The market and museum are among Kansas City's most popular tourist attractions.
The history of
River Market
The area encompasses the location in which Kansas City was first founded. The market name comes from its large open air farmers' market, the southern section of which was the public square in the mid 1800s. It derives its "Westport Landing" name because it was the dock on the Missouri River for the exchange of goods going to the community of Westport three miles to the south on higher ground that was operated by John Calvin McCoy. McCoy was to lead a group of settlers to created the "Town of Kansas" in the neighborhood in 1850 which in turn became the "City of Kansas" in 1853.
Businesses in
River Market
Here is a collection of River Market businesses. Clicking on the thumbnail image, or the blue "View Member" will take you to that businesses page. We've included some jump links so that you can easily navigate to different categories of businesses. Those, can be found directly below as icons. Or, there is a list of categories in the menu bar.
Arabia Steamboat Museum
Museums / Attractions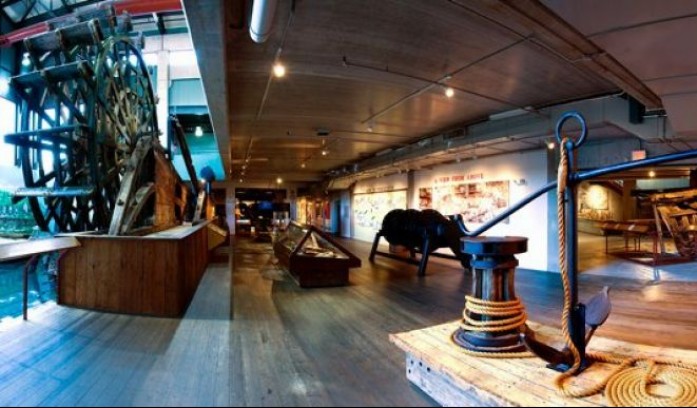 Largest collection of pre-Civil War artifacts in the world