Bay Ridge
We welcome you

A little about
Bay Ridge
Bay Ridge, once one of Brooklyn's predominant Italian neighborhoods, is now home to a diverse mix of people -- many with families -- who take advantage of the suburban-like atmosphere and excellent housing stock. And while you can get some authentic Italian here, you can also get some of the best Middle Eastern food in the city. Wander the side streets for a mix of brownstones, townhouses, and stand-alone homes, or head west to walk, bike, or run along the neighborhood's expansive waterfront park.

The history of
Bay Ridge
In the nineteenth and early twentieth centuries, many Norwegian and Danish sailors emigrated to Brooklyn, including Bay Ridge and neighboring Sunset Park; Lapskaus Boulevard was the nickname of Eighth Avenue in this area. Development took off after the Fourth Avenue subway (today's R train) arrived in 1916, and accelerated through the 1920s, when the number of apartment buildings increased fivefold, replacing old farms, homesteads and houses. Construction of the Verrazano-Narrows Bridge, which connects Bay Ridge to Staten Island, was completed in 1964. Though now an iconic structure, it was bitterly opposed by residents because it would require the demolition of many homes and businesses. Eight hundred buildings were destroyed, displacing 7,000 people, to make room for the bridge and its approach. Also destroyed was Fort Lafayette, part of New York City's defense system along with Fort Hamilton and Fort Wadsworth in Staten Island, replaced by the base of the bridge's east tower.
Businesses in
Bay Ridge
Here is a collection of Bay Ridge businesses. Clicking on the thumbnail image, or the blue "View Member" will take you to that businesses page. We've included some jump links so that you can easily navigate to different categories of businesses. Those, can be found directly below as icons. Or, there is a list of categories in the menu bar.
Indoor Outdoor Gardener
Shopping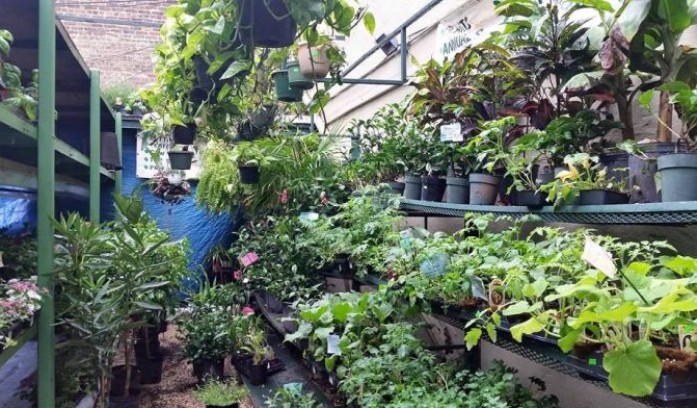 Specializing in hydroponics and hi-tech gardening supplies