Beacon Hill
Streets worth walking

A little about
Beacon Hill
One of Boston's oldest communities, Beacon Hill gets its name from a beacon that once stood atop its hill to warn locals about foreign invasion. Approximately one square mile in size, Beacon Hill is bound by Beacon Street, Bowdoin Street, Cambridge Street and Storrow Drive. Its architecture and lay- out is reflective of old colonial Boston, consisting of brick row houses with beautiful doors, decorative iron work, brick sidewalks, narrow streets, and gas lamps. Beacon Hill is also home to the Massachusetts State House and America's first African Meeting House. Charles Street, the neighborhood's main thoroughfare, is lined with antique shops and restaurants. Beacon Hill has been home to many notable Americans, including Louisa May Alcott, Oliver Wendell Homes, Daniel Webster, Robert Frost and Sylvia Plath.
The history of
Beacon Hill
The first European settler was William Blaxton, also spelled Blackstone. In 1625 he built a house and orchard on Beacon Hill's south slope, roughly at the location of Beacon and Spruce street. The settlement was a "preformal arrangement". In 1630 Boston was settled by the Massachusetts Bay Company.The southwestern slope was used by the city for military drills and livestock grazing. In 1634 a signal beacon was established on the top of the hill. Sailors and British soldiers visited the north slope of Beacon Hill during the 17th and 18th centuries. As a result, it became an "undesirable" area for Boston residents."Fringe activities" occurred on "Mount Whoredom", the backslope of Beacon Hill.
Businesses in
Beacon Hill
Here is a collection of Beacon Hill businesses. Clicking on the thumbnail image, or the blue "View Member" will take you to that businesses page. We've included some jump links so that you can easily navigate to different categories of businesses. Those, can be found directly below as icons. Or, there is a list of categories in the menu bar.
Beacon Hill Hotel and Bistro
Lodging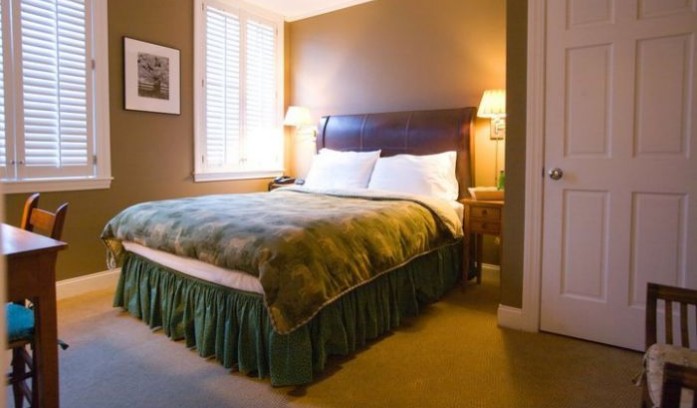 Blend of modern convenience and historical character