Warehouse/Arts District
New uses for historic buildings

A little about
Warehouse/Arts District
The city's revitalized Arts District is giving travelers yet another reason to come to the Crescent City. This historic neighborhood - filled with amazing art galleries, fine restaurants, and world-class museums, has become a bustling center of attention in the heart of downtown New Orleans.
The history of
Warehouse/Arts District
As Americans migrated down to New Orleans after the Louisiana Purchase, the city began to grow beyond the original borders of Adrien De Pauger's street plan for what is now the French Quarter. As the story goes, the French-Spanish Creoles had little interest in socializing with, much less living next to, the "Caintocks" who came down the river from Tennessee and Kentucky, so those folks went on the upriver side of Canal Street. The Creoles called their neighborhood the Vieux Carre' (old square). The neighborhood just north was Faubourg Treme, just downriver was Faubourg Marigny, and they called the American Quarter (also known as the American Sector), Faubourge Ste. Marie. he wharves where the ships docked were located right on the water and across from Front Street were distribution warehouses (then light industrial operations). The industrial businesses were primarily there to support the shipping industry, sheet metal work, rope/cable makers, etc.
Businesses in
Warehouse/Arts District
Here is a collection of Warehouse/Arts District businesses. Clicking on the thumbnail image, or the blue "View Member" will take you to that businesses page. We've included some jump links so that you can easily navigate to different categories of businesses. Those, can be found directly below as icons. Or, there is a list of categories in the menu bar.
The National World War II Museum
Entertainment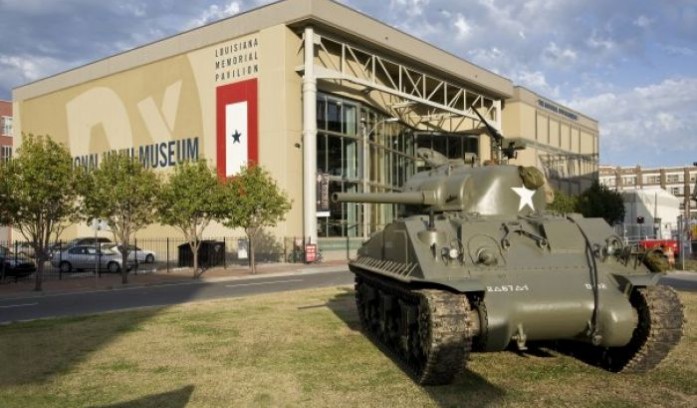 Tells the story of the American Experience