LoDo
Denver's first neighborhood

A little about
LoDo
Over the past two decades, LoDo (lower downtown) has been restored and renovated into one of the liveliest areas in the city. With one of the largest concentrations of Victorian and turn-of-the-century architecture in the country, LoDo is home to 90 brewpubs, sports bars, restaurants and coffeehouses as well as the site of Coors Field (2001 Blake St.) home of the Colorado Rockies. You'll see a lot of creative types roaming the streets as the area is home to a number of advertising agencies, graphic design studios, Internet design firms and a plethora of art galleries. Nearby Larimer Square was the first revitalization of an historic neighborhood in America and opened in 1969. Complete with glittering lights strung over the entire block, the area is at once charming and elegant with a nightlife that defines hip urban renewal. The 18 shops and boutiques carry more than 200 fashion lines from the fashion capitals of the world.
The history of
LoDo
Prior to European exploration of the area, Native Americans, particularly the Arapaho tribe, established encampments along the South Platte River near or in what is now LoDo. In 1858, after the discovery of gold in the river, General William Larimer founded Denver by putting down cottonwood logs in the center of a square mile plot that would eventually be the current LoDo neighborhood, making LoDo both the original city of Denver, as well as its oldest neighborhood.
Businesses in
LoDo
Here is a collection of LoDo businesses. Clicking on the thumbnail image, or the blue "View Member" will take you to that businesses page. We've included some jump links so that you can easily navigate to different categories of businesses. Those, can be found directly below as icons. Or, there is a list of categories in the menu bar.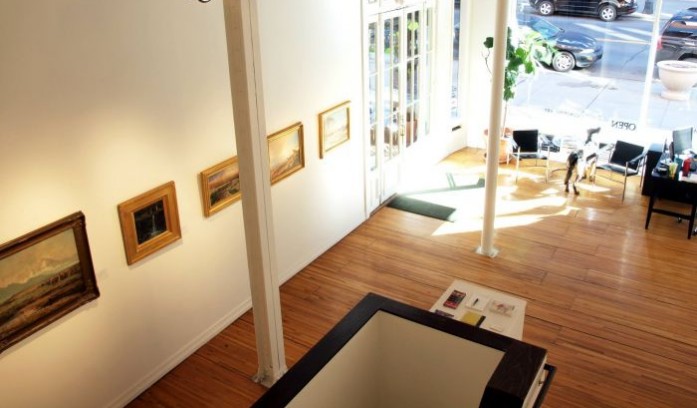 Historic American Paintings from the 19th and early 20th centuries